Forest of Dean is one of those magic locations where you are instantly relaxed as you arrive. The whole area is surrounded by woodland and green nature. If you decide to go camping in the Forest of Dean, you won't regret it, we promise.
Also, it is one of the rare places you might find boars at. If you decide to go wild camping, that's something you should keep in mind. The area is generally open to camping as you'll notice there are plenty of campsites around.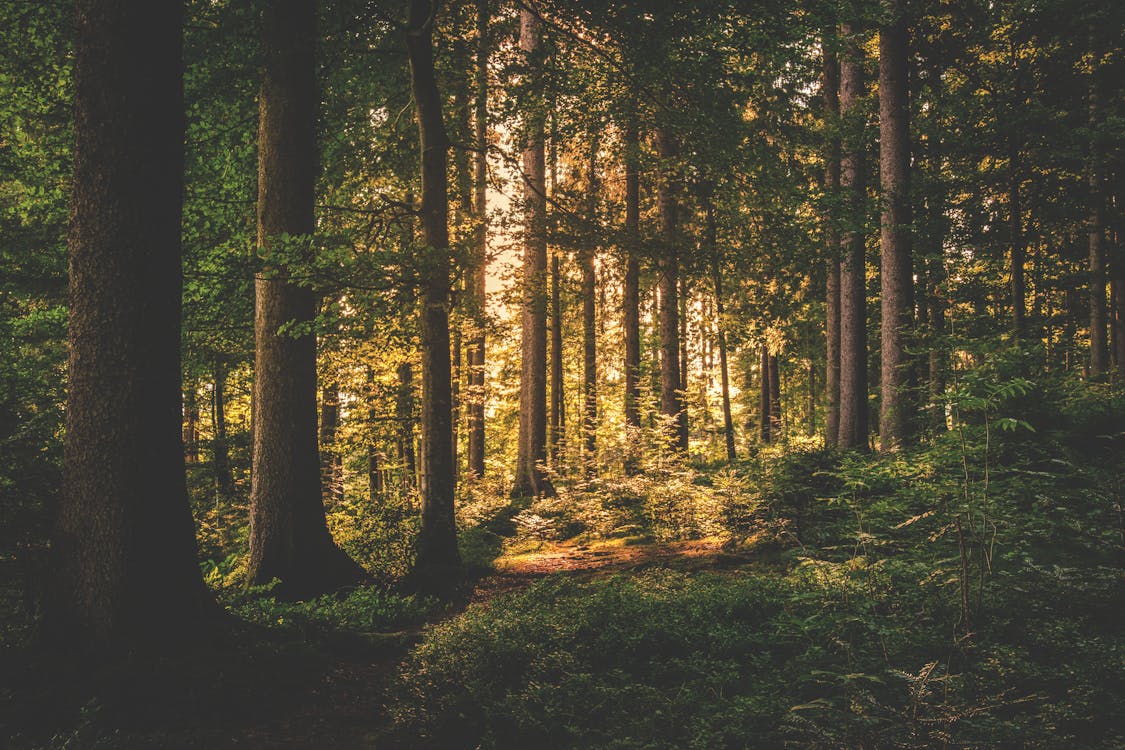 Wild camping: Is it legal in Forest of Dean?
Unfortunately, wild camping is not legal. You might stumble upon some people's wild camping, but generally, it's not allowed. However, if you still decide to wild camp, there are some general guidelines you should follow. For example, you should never start a campfire. Instead, use a storm cooker to prevent wildfire spread.
Also, don't leave trash behind you. To minimize the amount of trash, you should consider bringing vacuumed food with you. We got a guide on how to make vacuum-sealed food if you don't know anything about it. Basically, it's a meal prep, but a better one that will save you both time and money, and minimize the amount of trash.
The final tip is to never camp near settlements or trails.
"Went wild camping here last year! Saw a wild boar for the first time."

– FictionalForest on Reddit
Best time for camping in the Forest of Dean
Considering how many trees there are, Autumn is the best time to come if you want beautiful scenery. However, if you prefer stable weather and more events, summer months are your answer instead. Winters are not really harsh, but they are chilly, so make sure you bring appropriate equipment with you.
Some of the things you should bring with you:
Raincoat – You never know when it's going to rain; Forest of Dean is in the UK, after all.
Waterproof tent – Same reason as the raincoat, you don't want water dripping over you.
Stormcooker – As we have previously mentioned, do not start a campfire, but rather use this piece of equipment. It's small, affordable, and portable.
5 campsites in Forest of Dean you can stay at
Would you rather stay in a privately owned campsite than camp in the wild? No worries, the Forest of Dean is full of campsites, both for tents and caravans. We have prepared a list of such campsites for you, so here are 5 campsites in the Forest of Dean you can stay at.
Bracelands Campsite is the perfect place to spend your day. It's located on the edge of the Forest of Dean and it's open all year. This must be one of the most extensive campsites we have included in our lists because it has 520 pitches for tents, caravans, and even five pods.
Things to do around
Explore Forest of Dean
Have a picnic on River Wye
Play golf at Forest Hills Golf Club
Pricing:
The pricing starts from 12.00£, but check the full prices here.
Address: Bracelands Dr, Christchurch, Coleford GL16 7NP, UK
Whitemead forest park is a beautiful campsite surrounded by a huge number of green trees. This campsite has everything you need from woodland lodges and modern apartments to glamping pods and log cabins. Classic campers will also be delighted to hear Whitemead Forest Park offers tent, caravan, and motorhome pitches.
Things to do around
Enjoy activities inside campsites such as film nights, karaoke, and more
Swim in the pool
Exercise in the gym
Pricing:
The pricing starts from 15£ per night, make sure you double-check here.
Address: Parkend, Lydney GL15 4LA, UK
3. Forest and Wye Valley Caravan and Camping Site
Forest and Wye is a peaceful site ideal for families or couples. It is run by a family and has great facilities. Every pitch has electric hooks and even tv points. There are exactly 43 pitches, and the facilities even include heated toilets. That's not so common to find.
Things to do around
Visit St Briavels castle
Cross the Bigsweir bridge
Check out Puzzlewood
Pricing:
The pricing starts from 24£ per night during the low season and 27£ during the high season for two people. Prices can change, so make sure you double-check here.
Address: Bearse Farm, Bearse Common, St Briavels, Lydney GL15 6QU, UK
With only £10.00 per night, Cherry Orchard campsite is one of the cheapest campsites we have ever reviewed. However, regardless of the cheap price, the owners are kind and professional and the facilities are super clean. Payment is by cash or bank transfer for now. This campsite is pet friendly, but you need to keep your pet on a leash.
Things to do around
Visit Forest Hills golf club
Hiking
Take nature photos
Pricing:
Just 10£ per night. As always, double-check the price on the official website.
Address: Newland, Coleford GL16 8NP, UK
This small family-run farm and campsite is open to everyone. There are both tent and caravan pitches on site. Please note that the campsite accepts cash only, so have that in your mind. Different facilities are available on-site, including sanitizing stations.
Things to do around
Canoeing on the Wye
Hire a cycle nearby
Explore Symonds Yat Rock
Pricing:
Another cheap campsite at 10£ per night. Electric hook-ups are additional 4£ as the official website states.
Address: Coleford GL16 8QP, UK
Conclusion
Most people who go camping in the Forest of Dean eventually return one more time. The place is super relaxing and filled with a wide variety of green nature. If you are unsure where to go next, put Forest of Dean on your list. Also, it's worth noting that the campsites are affordable and there are many of them.