You've probably seen Tenerife island on the television or heard about it from your friends. It's exotic, warm, and beautiful. This is the largest and most populated island of the Canary Islands, and we'll help you prepare for camping in Tenerife.
Even though Tenerife is closer to Africa than Europe, this island belongs to Spain. The total human population is near 1 million according to Statista. You'll find beautiful beaches of all types along the coastline.
If you have ever wanted to camp in an exotic place, Tenerife island is a great choice.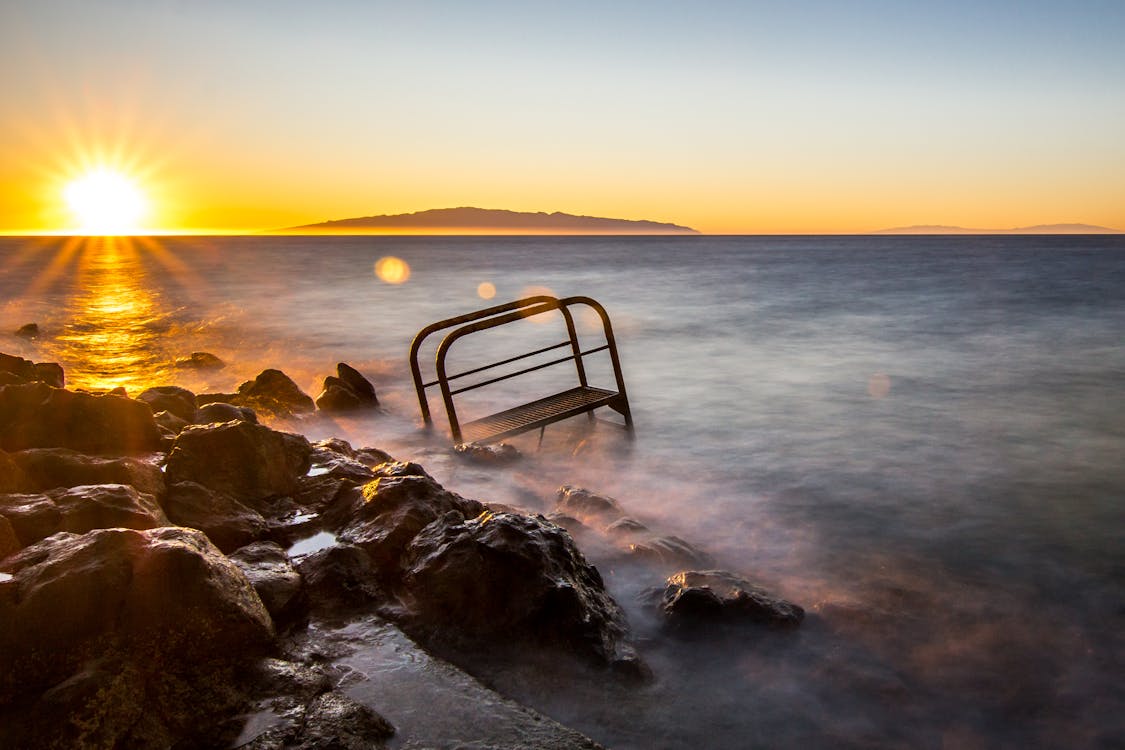 Is camping in Tenerife legal?
Before you pack your camping gear, do you want to know if camping is legal in Tenerife? Yes, camping in Tenerife is legal, but there is a camping permit that you have to obtain.
You can camp once you have obtained the camping permit from the Registry and Citizen Service Office or on the island council website. There are no fees included, the permit is free. However, you can't camp for longer than 7 days.
Also, you'll have to request the camping permit at least 7 days before your planned trip. Once you obtain the required permit, keep it on you all the time. You never know when will someone ask you for it.
In addition, you can take a look at this video:
Considering how amazing and beautiful this island is, we were surprised that you can camp here. In addition, there are plenty of free campsites in the forest. They are operated by the local authority and you may find these areas all over Tenerife.
Some have basic facilities such as toilets and running tap water, while some even have cooking facilities.
Even though there are free campsites and paid ones, people still camp in the wild. If you are amongst them, we'll give you some guides on how to camp in the wild.
For now, let's go through the official campsites in Tenerife.
Official campsites in Tenerife
In case you don't want to wild camp, but still want the full camping experience, there are plenty of official campsites in Tenerife. We created a list of such campsites for you to take a look at.
This official campsite is in the southern part of Tenerife. It offers a wide variety of different facilities and there is a spot for your motorhome as well. Even though the sea is nearby, this campsite has a pool that you can use when you don't want to take a walk.
Facilities include:
Restaurant
Shower room
Toilets
Pool
Market
Rentable cabins
WiFi
TV in Cabins
Cafeteria
You may see the prices here.
Located in the northern part of Tenerife, Agro Camping Invernaderito is very close to the sea. This official campsite is approximately 20 minutes away from the northern Tenerife Airport. It supports a lot of different camping variations such as tent pitches, cabins, and caravans.
Also, there are a lot of different facilities:
Table tennis
Table football
Darts
TV
Cigarette machine
Toilets
Shower room
Kitchen
Laundry room
You may see the prices here.
This official campsite is located in the city that carries the same name, Punta del Hidalgo. The campsite is approximately 20 meters away from the beach. There are exactly 15 tent pitches available. Additionally, there are 63 pitches for caravans and motorhomes which is enough for approximately 312 people.
The facilities include:
Running tap water
Electricity
Laundry room
BBQ area
Shower room
Toilet room
Special accessibility for disabled people
Check the prices here.
This is one of the free official campsites that we have previously talked about. You can reserve it for one or several persons. Please note, it can only be reserved a maximum of 15 days in advance. If you find yourself in Tenerife with a desire to go camping, this is a great opportunity for you.
Since it cannot be reserved for more than 15 days upfront, chances are, you'll be able to reserve it for yourself.
This camping area doesn't have any facilities. However, it's connected to a recreational area that has toilets, running tap water, and a kitchen. You can use those facilities instead.
If there is a free spot on the reservation for a caravan, you can book it. However, one caravan per reservation only.
Similar to the campsite above, this is also an official free campsite. Once you obtain the permit, you can camp here for up to 7 days. There are no rooms for caravans or motorhomes on this campsite. It's located in the west part of Tenerife, near the sea.
Very near the campsite, you may find Punta de Teno, a magical lighthouse on a mountain. This is an excellent spot for photographers who want to take a picture and keep the moment forever, but also for those who want to chill next to the beautiful sunset.
Just like the campsite above in our list, this one doesn't have any facilities either. However, there is also a recreational area with toilets, a shower room, and stoves that you can freely use. Toilets are open depending on the schedule of the guard that works there.
For other similar free official campsites, you may visit the central reserve website and choose one from their map or their list instead.
Wild camping in Tenerife
As we have previously mentioned, wild camping in Tenerife is illegal. However, if you still want to do it, we'll tell you a couple of tips to stay safe.
Never light a campfire. First of all, you don't want to draw attention to yourself. Secondly, fires can spread easily and you can cause a disaster. Please, use a portable cooker instead.
Don't camp near houses. Chances are, you'll be on private property and they can call the cops on you. Would you like a stranger camping near your house? We didn't think so.
Don't camp near hiking trails. Hiking trails are full of people, go for the woods instead. Your goal is to remain as anonymous as possible.
Don't pitch your tent before dusk. Once the sun starts coming down, then you should pitch your tent. Also, as soon as it's dawn, you should be packing and moving. Alternatively, you can go with a camo tent and blend in with the surrounding nature for stealth camping.
Stay on the move. Do not remain on one spot only, keep moving. This decreases the chances of being caught.
Do not leave trash behind you. Please, be kind to nature. It's the reason we get to breathe this fresh air every day. Do we have to remind you that without nature there are no humans either?
You should always bring the most common things with you. That includes a sleeping bag, water bottle, spare clothes, rain jacket, etc. Even though there isn't much rain in Tenerife, still, you don't want to get wet on your camping trip.
If you plan to prepare your meals, bring a storm cooker with you. Storm cookers are easy to use and portable. Also, don't forget to bring a pocket knife with you. You never know when you will need one.
---
In case you'd like to explore other camping spots around Europe, here are a few destinations worth visiting: